Schoolwide Dual Language Magnet Program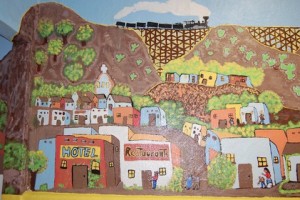 Davis uses a Spanish-English dual language immersion model throughout the school. At Davis all students are Dual Language Students. The goals of this program are:
1. Academic Achievement
2. Bilingualism and biliteracy
3. Positive cross-cultural attitudes
Kinder and First Grade
90% Spanish / 10% English
Second Grade
80% Spanish / 20% English
Third Grade
70% Spanish/ 30% English
Fourth Grade
60% Spanish/ 40% English
Fifth Grade
50% Spanish / 50% English
Results: Nearly all fifth graders are proficient in reading, writing, and speaking Spanish and English. Students' academic achievement, as measured by standardized tests (in English), matches or exceeds district and national averages.